Messaging & Communications
While "new media" has captured the spotlight, traditional communication methods (including print and advertising) continue to be effective marketing tools. We can design a complete communications strategy that creates impact with your target audience while meeting budget and marketing goals. Read more >
Online Strategy
Your website is only the first step in a comprehensive online strategy, which may include search engine optimization (SEO) for organic and paid search, social media strategy for promotion and community building (including Facebook, Twitter, and LinkedIn), and lead-generation through pay-per-click advertising. Read more >
Identity & Branding
A well-designed identity and brand strategy is vital for businesses that want to increase revenue, extend influence, and differentiate themselves in a crowded market. We can help you develop an authentic brand built on your core strengths and values and tell your story in a compelling way. Read more >
Campaign Strategy
Messaging is critical for candidates and political campaigns. Just as important is knowing how to reach voters, donors, and other supporters using social media and other cost-effective, non-traditional methods. Bullet Consulting can design a complete campaign strategy to reach your target audience – and win! Read more >
Design and coding for a new MailChimp email template....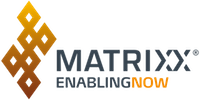 Full Client List
Bullet Consulting has worked with clients in a number of industries, including high tech, software, financial services, political advocacy, nonprofit, and small business services.
Bullet Consulting is a full-service agency that specializes in marketing, business, and political consulting. We help companies, nonprofits, and political organizations hone their message, cut through the noise to reach customers and constituents, extend their online presence, and expand their influence in the market.
Founded in 2010 by John Hyde, Bullet Consulting is based in Sacramento with clients in the US, Canada, and the UK. We help our customers define and achieve their goals in marketing, media and public relations, and campaign strategy.
We value the relationships we've developed because we recognize that at the heart of any business relationship are people. We truly care about our clients and the people we work with, and we place their success first and foremost.
How Can We Help?
Contact Us
Social Links
Contact Info
Bullet Consulting
(530) 400-4005
2701 Del Paso Road, Suite 130-41, Sacramento, CA 95835